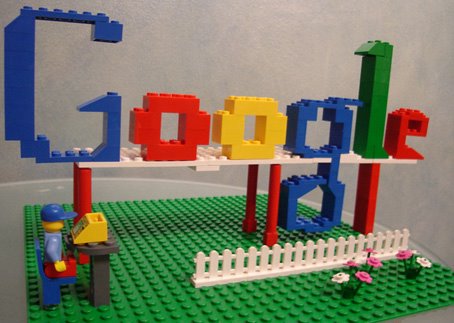 (Keso – http://flickr.com/photos/keso/108805307/)
It's official, my soul belongs to Google. At the risk of winning 'slowest person on the uptake' award, I have switched all my tools over to Google now. Inspired by my wife who got frustrated that she can't save to her own hard disk in her work and her allocated space runs out every month, and my own institutional frustrations, I decided to switch everything over to Google.
Here's what happened:
1) Email – set up a Gmail account if you haven't already got one. Go to Settings – Accounts – and click Add mail from another account. A pop up window comes up where you need to fill in your email server and port number for the POP3 server (I had to get these from our IT people). Then it chunks through them, pulling them in to your Gmail account, and clearing your old one. Under Settings – Accounts you can then set this to be your default account, so email appears to come from my OU account.
Result: Whereas I was continually over my mailbox limit, and had to delete messages in order to send a new one, I am now using 1% of my Gmail limit. Talk about orders of magnitude. Search is really fast too.
2) Calendar – I exported a cvs file from outlook and now have a calendar that is publicly shareable. I've not quite figured out how those in the OU outlook system will work with it.
Result: again no problems with space, but still haven't tested it in anger yet.
3) iGoogle – set up a page in iGoogle. I have three tabs: Work which I added the Gmail, calendar, RemembertheMilk, Google Talk, and Google Docs widgets to; Stuff which has things like Spurs news, Flickr photo of the day, weather, etc; Networks which has Twitter (via BeTwittered), Facebook, LogYourRun, the Technorati tab for links to this blog, Google Reader plus some bookmarks of other sites.
Result: Everything I need is in one place, with blurring between professional and personal. Who said PLE?
4) Docs – I use Google docs quite a lot anyway, but incorporating it with my main email and having it on my iGoogle page means it is now my default system. Only downside is that it doesn't allow docs over 500K.
5) Anything else – with this widget for iGoogle Your Page Here, you can add in any web page in it's own tab in an iframe, so for instance, I have my blog editor as its own tab.
Result: Ah, I'm so easily pleased. Everything under one roof.
When you can do all this for free you wonder how any institutional service can compete really, and that goes for students as well as staff.