Learning Analytics 2011 is the place to be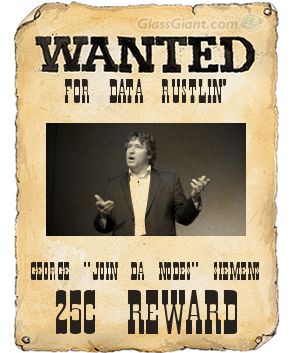 (This man wants your data)
I'm pleased to say I've managed to get some funding to attend the first conference on Learning Analytics and Knowledge (LAK 2011), organised by George Siemens and the good folk at Athabasca. It's in Banff, Canada, Feb 27th to March 1st. Look at some of the people on the steering committee:
Erik Duval, Katholieke Universiteit Leuven, Belgium
David Wiley, Brigham Young University, US
Dave Cormier, University of Prince Edward Island, Canada
Tony Hirst, Open University, UK
Grainne Conole, Open University, UK
Dragan Gasevic, CSIS, Athabasca University, Canada
Simon Buckingham Shum, Knowledge Media Institute, UK
Caroline Haythornthwaite, University of British Columbia, Canada
I think this first conference will be quite small, but like the Sex Pistols gig at the 100 Club, in years to come more people will have claimed to have been here than it can physically accommodate. I think the interesting thing about Learning Analytics is it's one of those areas we think will be important, but we're not quite sure what it is yet, so there's room to explore. I'm not presenting at the conference, because I don't think I know enough about it, so hoping to learn more. The call for papers is closed, but if like me, you just want to find out what's going on, registration for attendance is still open.
While I'm broadcasting stuff, there are still fellowships available at the OU under the OLNET scheme for research relating to OERs, closing date is 14th Feb, if you feel this is your bag.
PS – it's bermuda shorts weather in Banff in March, right?