Microsoft, Apple and the Triumph of Love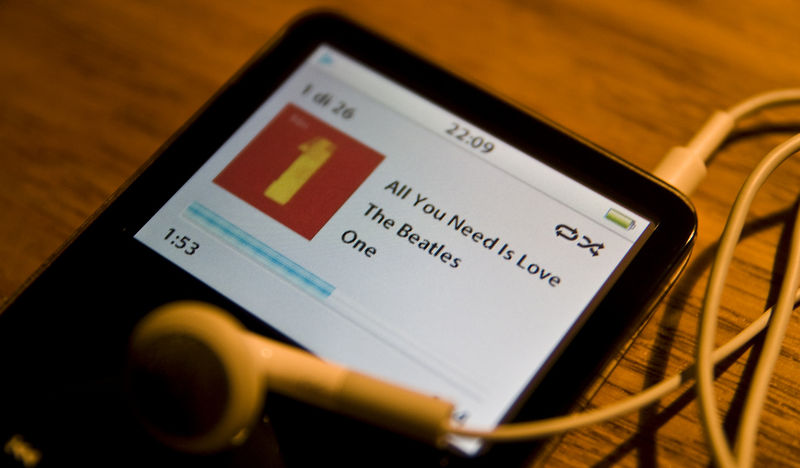 <Image: There's nothing you can do that can't be done by anth – http://flickr.com/photos/anth3000/2582043116/>
Here's a question you've probably never pondered: why didn't Microsoft invent iTunes? It's not as dumb as it sounds, after all with their MSN network Microsoft had a global media platform which they were seeking to exploit as a content delivery route. And they had the financial and political clout, they could have wrapped up the music market in the way Apple have. Ask yourself this: If you had to place a bet back in 2001 on which company would have online music locked down, which one would you have bet on?
It's not like MS tried and failed, they didn't really try in this sector. But it would have been sensible for them and more importantly, why did Apple succeed so spectacularly? There are, of course, lots of reasons, but here's my short answer: Love.
Clay Shirky has talked about love with regards to software development and he's right – we underestimate it. So what's it got to do with Apple and Microsoft? The key is that people love Apple, in a way they never love Microsoft. I quite respect Microsoft (pre-Vista anyway), and have none of the idealogical angst that others hold against them, but I don't love them, and I don't know anyone who professes that. There is no Microsoft evangelist of the likes of Douglas Adams or Guy Kawasaki. There was a time when it looked as if all this affection wouldn't matter, indeed it may be a hindrance.  In the 1990s it seemed that sure, people loved Apple products, but they used Microsoft ones, in the same way people loved local shops, but went to supermarkets. It began to look as though Apple had lost the battle for good.
Without retracing all the history, Jobs comes back and Apple gets its mojo back. But this is not so much about the boss, but the type of employees an organisation attracts. The reason Apple succeeded with iTunes and the iPod is because it had attracted staff who fundamentally loved Apple products and loved well designed artefacts. Sharepoint may be a good, functional product but it's never going to attract that kind of person, and so as an organisation the 'gene pool' of innovation you have to draw on is weaker.
Maybe you think it only applies to physical objects? Not so, let's consider Google. They represent the most innovative company around at present (and given the rate of innovation possible in a digital world, maybe the most innovative company ever). Why? Sure it's because they're rich and that buys you smart people, but I'd suggest that more fundamentally it's because they attract staff who find what they are doing exciting.
In 1930 Fisher proposed a model of sexual selection that allowed for 'runaway' features – the peacock's tail exists because the preference for an average than longer tail is also inherited, and we have a positive feedback loop. Google seem to have manufactured a similar process with regards to innovation – there is a highly competitive environment where 'innovation' is the factor that is being 'selected', and they have a positive feedback loop. This is what any tech company surely seeks to realise.
The Apple and Microsoft wars are old news, so does this have any relevance now? Well, I was going to argue that (yes I know it's a dead term but you know what I mean by it) web 2.0 APIs and the general openness movement has seen something of a democratisation of this love and its expression. Because you can build on top of existing services you don't have to be an Apple engineer now to be engaged with a tool you love – Twitter and its myriad applications is an example.
But maybe the credit crisis will change all that. I'd say this though, it was having staff who genuinely loved their product that saw Apple through its dark days. In education terms, a lot of universities have that kind of affection and respect from their staff (I know the OU does certainly), but they don't always have the culture of innovation we've seen with Apple and Google, and maybe it's that combination you need.
But for now, with the global dominance of iTunes and Apple we can say that sloppy old love triumphed – that's rare, and we should cherish that.