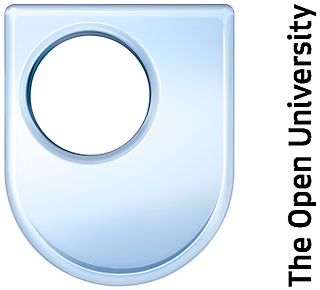 My colleague, Simon Buckingham Shum, raised an interesting idea the other day when he suggested we should start calling ourselves the OpenU, instead of the OU. His argument chimes with something I have been saying in SocialLearn presentations also – namely that 'open' is  a term that has gained much currency lately.
Whether it was extraordinary prescience, or just good luck, on the part of the Open University's founders, choosing 'Open' for the name has served us very well. We could have, for instance, been called something like 'the University of the airwaves' which would have dated very quickly. Back in 1969, Open meant 'Open Access'. This was revolutionary at the time and allowed many different sectors of society to have access to higher education who had previously been excluded because of two main factors: education was full time and you needed to attend a campus. By making it part-time and distance based, the limitations these placed on people were abolished, and suddenly we found there were huge numbers of people who wanted to study, but had previously been unable to.
But 'open' doesn't really mean open access anymore, because open access isn't the big deal it was. Now nearly all universities offer some part-time modes of study and many offer distance/online courses.
But if anything, open now has gained in terms of its semantic and social significance. Here's what open can mean now in education:
Open Source
Open educational resources
Open API
Open content
Open courses
Open participation
In addition there is a general philosophy of openness that pervades much of the online world – blogs, twitter, facebook – they are all about the individual being open, and as a result the social norms are those of democracy, socially oriented, bottom-up, participation, and well, openness.
So, the question I like to ask is 'if we were creating an Open University now, in what ways would it be open?' I won't elaborate on that, but have a think about it.
So back to Simon's argument – 'OU' may not mean much to a lot of people, and it doesn't really make enough significance of the Open part. So we should, at least informally, start referring to ourselves as the OpenU, which chimes with things like iTunesU also. I'm giving it a go (although it takes a huge effort not to write 'OU' out of habit).
PS – don't tell the OU OpenU brand police, they'll be after me, angrily waving several years' stock of headed notepaper.