Understanding the attention economy
My iPad (which decided to stop connecting for a couple of weeks, but has now returned from its sabbatical) has made me appreciate anew the importance of good design and using media to grab people's attention. This was brought home first by the Flipboard app, which takes your Twitter & facebook feeds along with other feeds to convert social media into your own glossy magazine.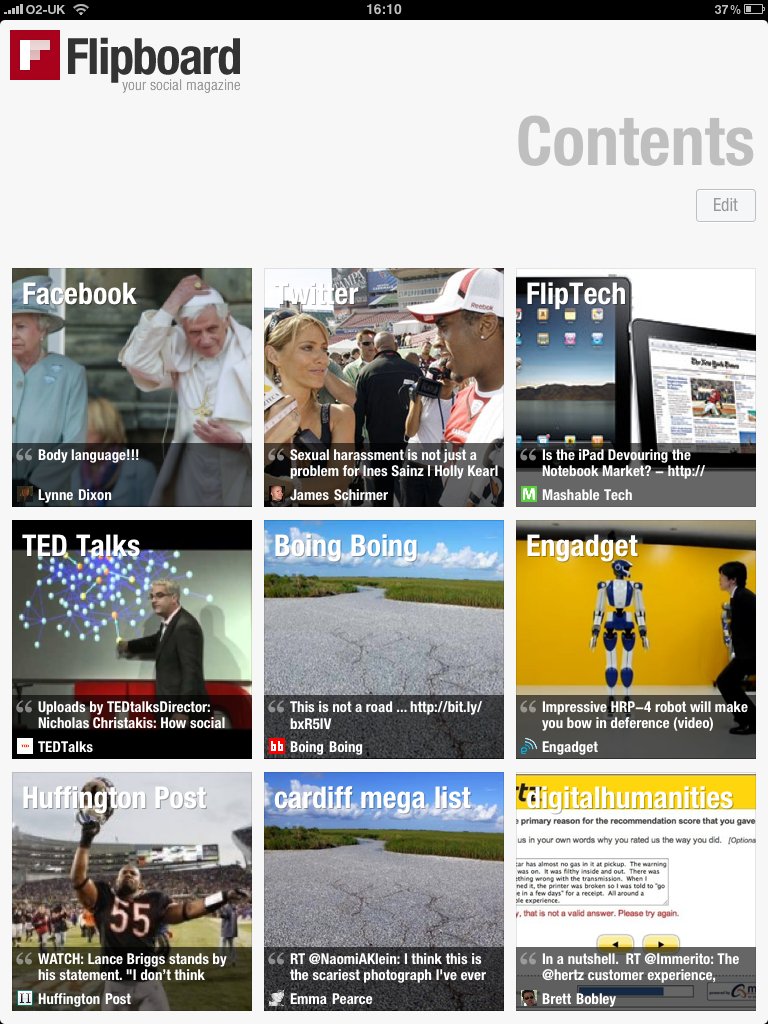 The result is that it provides me with another 'in' to the stream. This isn't the only way I interact with these sources but it's a pleasant interface and pulls me into looking at links and articles I might otherwise miss.
Bloglines is a similar app (which I found via John Connell), here I add in my favourite blogs to create a nice bookshelf. Again it probably isn't the best way to handle hundreds of feeds, but it provides a nice window on some of them, meaning again I might read things I would otherwise skip.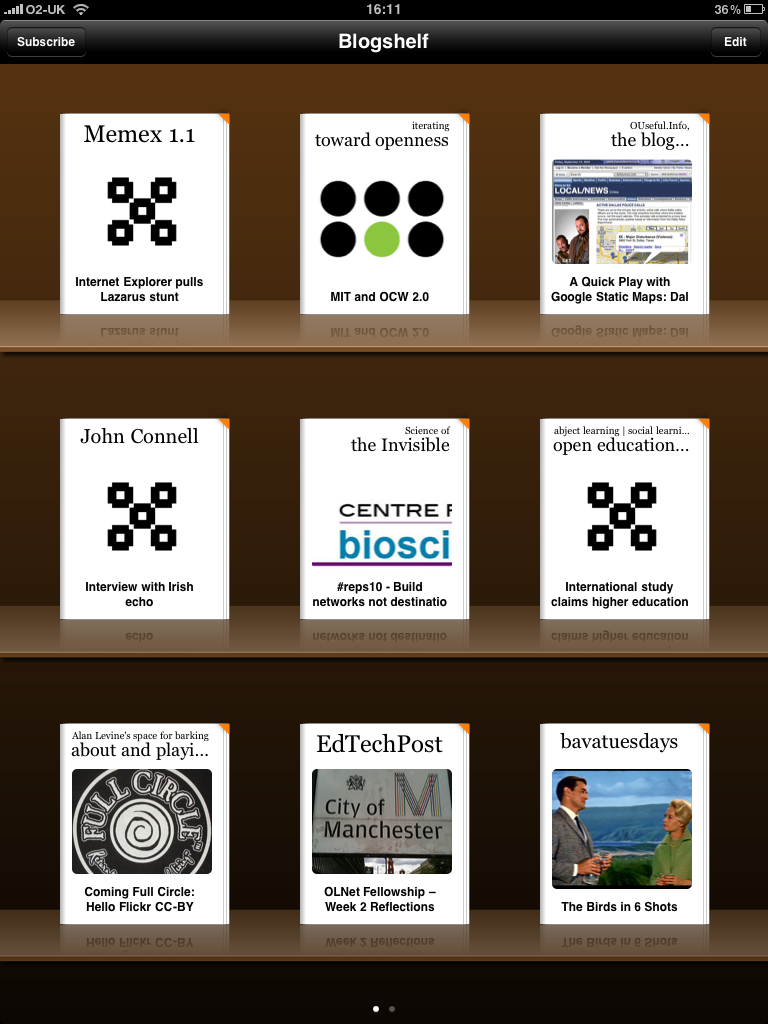 What both of these apps demonstrate is that by adding a nice layer of UI, the way you interact with these sources can be subtly altered. For a start it seems to elevate them somewhat – these are now nice articles to be read with a coffee and a bagel.
But more significantly it highlights the importance of grabbing people's attention. This usually means by adding in some media – a post with a nice image is more likely to make me open it from bloglines (Jim Groom's Bavatuesdays wins here). Or it could be an intriguing title. There are also variables such as posting at an optimal time (weekends are rarely useful, and afternoons in the UK will get some American traffic too).
These may seem like trivial, superficial aspects for academics to be concerned with, and certainly trying too hard to get attention has the opposite effect. But in an information saturated context we can't assume good quality will always be found. As we send our little thoughts into the digital world we need to at least give them every chance to survive. I wonder if understanding the online attention economy will be a digital literacy?