On the demise of the scheduler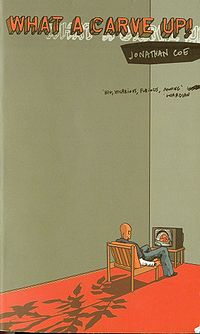 In one of my favourite novels, Jonathan Coe's What a Carve Up!, a TV producer gives this advice:
"Scheduling is everything. A programme stands or falls by its scheduling. Understand that, and you'll already have a march on all the other bright young candidates you'll be competing with."
This is 1969 – no producer would give such advice today. The VCR dented it a bit, but you still had to remember to record programmes. The digital, or personal video recorder, Sky+ and Tivo, were a major blow to the status of the scheduler: now recording was really easy and you could series link whole programmes. But what really did for the scheduler was the internet of course. In the UK we have the BBC's iPlayer, 4 on demand, ITV player, and so on.
All of this is relatively old news, and already we may be complacent about what a monumental shift this represents. I was struck by the force of this liberation from scheduling once again this week. I listen to the radio when I'm working, usually BBC 6music or Radio 4. But often there is a lull in the scheduling, particularly the daytime shows on 6music which have been going a bit Radio 1 of late. But look at the shows available on Radio 4 listen again. No, seriously, go and look at them. It is no exaggeration to say I get a tingle of excitement when I look through this list – where to start? And I can stop them, take a phone call, save up all of the book of the week and listen in one go, mix them in with the hilarious Adam and Joe show from 6music, and so on. Radio as a medium, it seems has flourised under the digital liberation (although, commercial radio would argue differently)
I discover shows I didn't know existed, or would not normally catch. The week starts and I genuinely look forward to catching up on four or five weekend shows. It makes you realise how much good quality content you've missed because of the tyranny of scheduling. I'm not a prime time kinda guy I realise, so the programmes that are on when I am actually watching TV or listening to the radio are exactly the programmes I don't want.
Scheduling, or rather being a consumer of scheduling, is a hard habit to break. I still ask the question 'what's on tonight?', like it's someone else's choice. For my daughter's generation this will be a ridiculous question to ask, it will more likely be 'what are we putting on tonight?'. This may be one of those generational shifts: the schedule slaves and the schedulaly liberated. I'm still coming to terms with it: We are the schedulers now.
Oh, and one thing I want is to be able to create my own page for listen again shows: so I go to the BBC and just 'add to my page' any programme I like listening/watching – I create my own BBC channel – I'm not just the scheduler now, I'm the Director General. (Anything like this on the cards, James?)